Rich Swingle has performed and/or taught on five continents, in almost 40 nations
and in hundreds of venues, mostly with a dozen one-man plays he has written or helped develop (www.RichDrama.com/Plays). Many of those plays were developed at Westchester Chapel, and Rich continues to perform and direct sketches at the Chapel as he has since 1998. He has performed in over 30 feature films (www.RichDrama.com/Films), all of which point people toward the Lord in some way. He has led workshops (www.RichDrama.com/Workshops) in about 50 colleges and universities (www.RichDrama.com/Schools), including an annual session at Princeton University, and to children as young as five all over the world.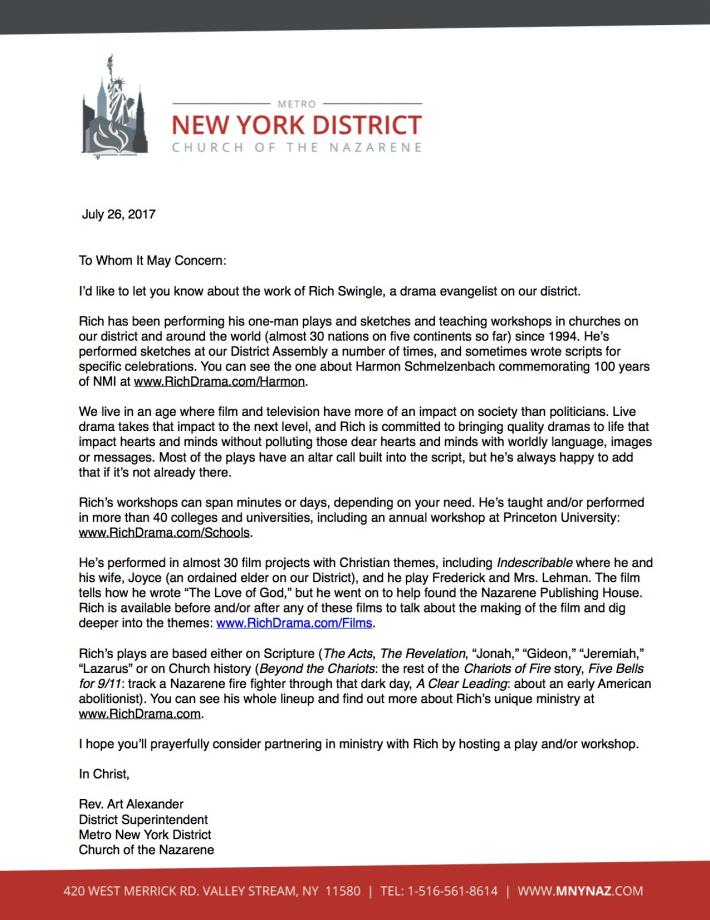 He is registered with the Metro New York District as a drama evangelist. He was recommended by former District Superintendent Art Alexander.

Rich's sermons and other contributions (including some of the dramatic ones) at the Chapel can be heard here.

For booking information visit www.RichDrama.com/Booking.