The Revelation on April 27
March 10, 2013
Rich Swingle
will perform
The Revelation
on April 27 at The Crowne Plaza of White Plains, NY, 7pm. FREE Admission. The Crowne Plaza is at 66 Hale Ave., White Plains, NY 10601.
Rich has performed this play Off-Broadway:
I remember seeing Rich perform this back in the day at The Lamb's Theater. "The Revelation" is a stunning, contemporary, and vivid work that exceeds every expectation. It's as though John himself is personally sharing his vision with you and every mystery is revealed.
--Dr. David Wallace
Internationally-touring musician
Grammy-nominated performer
Award-winning composer
Juilliard professor
New York Philharmonic Senior Teaching Artist
Fiddler of The Doc Wallace Trio
Rich has also performed The Revelation at national and international arts conferences in the US and Canada, in Sydney, Newcastle and Melbourne, Australia. Don't miss the opportunity to see it near you.
This FREE one-person play is accompanied by illustrations by
Jim Warren
and musical worship interludes by
Samhill Road
. Biblical research by
Pastor Linda Warren
. Refreshments will be served and a love offering taken, but this uplifting event is being offered FREE because we need to remember that God loves us and the world He created. Bring friends, relatives and those who are seeking God to this exciting, encouraging event. You may download other promotional materials below.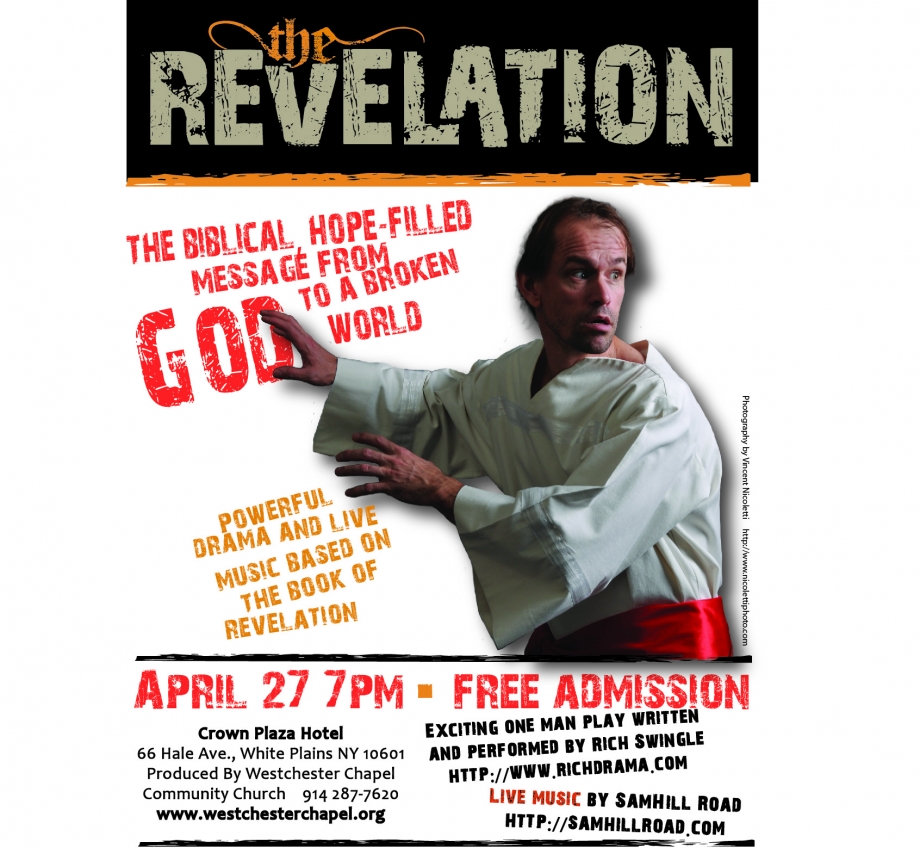 Help us get the word out!
Download the poster by Right-clicking on it and selecting "Save Image As..." If you're on a Mac you can do the same thing by hitting the Control button and then clicking on the image.
To download the poster as two half-page images click
here
. Your browser may start the download process automatically, but if it takes you to a page containing two fliers, follow the process above and select "Save As..."
To download our ad and show it in your church click
here
.
Copy the ad below and paste it in your emails. When people click on the image it will take them to this site: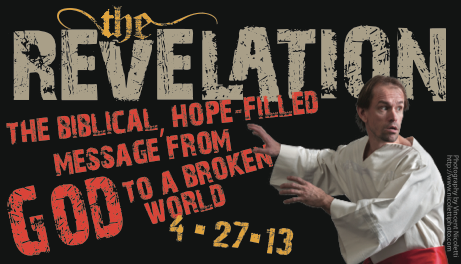 Back